WE ARE A SMALL MULTI PURPOSE FARM. WE RAISE HORSES AND MULES OF COURSE.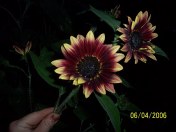 WE ALSO GROW ORGANIC PRODUCE AND FLOWERS.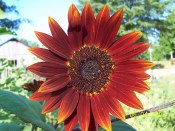 AND IN OUR FREE TIME WE RAISE ENGLISH SETTERS, CHIHUAHUA, AND GERMAN SHEPHERDS.
I ALMOST FORGOT ABOUT OUR SHIT TIKE MUSHROOM SET UP ALSO.
WE LIKE TRAIL RIDING ON OUR MANY TRAILS AROUND US . BUT MOST OF ALL WE SPENT OUR TIME TRAINING AND PLAYING WITH ANIMALS, AND IN THE GARDEN.
WE WOULD LIKE TO INVITE YOU TO COME VISIT US ANYTIME. IF YOU HAVE YOUR OWN SADDLE BRING FOR A RIDE ON ONE OF OUR PERUVIAN HORSES OR GAITED MULES. COME AND ENJOY THE COUNTRY SIDE OF MIDDLE GEORGIA ON A SMOOTH RIDE THAT WILL LAST ALL DAY. PACK A LUNCH AND BRING A DRINK FOR YOUR ANDVENTURE WITH THE PERUVIAN AND THE PERUVIAN MULE!
We Are still building our site so please bear with us. But our other pages do have photos and info.Thanks!